Sign up for 2017 Bible Camp (June 26 - July 1st).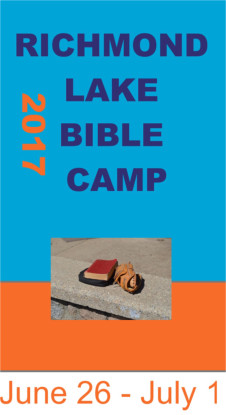 This coming year (2017) will be the 30th year of operation, started by director Neil Hannahs. Camp activities include exciting team events, swimming, skits, and fun evening games designed to include everyone! Bible Camp is a place where the world is shut out and the preaching of God's Word is given priority.
Campers will hear preaching from God's Word at least three times a day. Over the years, countless important life decisions have been made at Richmond Lake Bible Camp and many souls have been saved.