The Northern Plains Baptist Church (NPBC) is pastored by Pastor Neil Hannahs. Brother Taylor Weideman is the assistant pastor. We are a fundamental, Christ-centered, Bible-believing church. We are also the home of Northern Plains Christian Academy.
Please view our Doctrinal Position page to learn more about what we believe.
Home of Northern Plains Christian Academy
The academy is a traditional, grades 1-12, school with a focus on education from a Christian perspective. NPCA has had numerous play presentations and also has a sports program with flag football, volleyball, and basketball.
Northern Plains Baptist Church was founded in 1957 by some faithful Christian families who wanted to plant an independent, fundamental Baptist church in the area. Construction of a new building was completed in 2011. The facility also houses the academy.
Northern Plains Baptist Church is active in evangelism.
Our church sponsors the Richmond Lake Bible Camp (2017 Camp Brochure signup here). We have a Kid's Krusade (VBS) for children ages 5-12, revival meetings, and weekly outreach. We also support numerous missionaries around the world.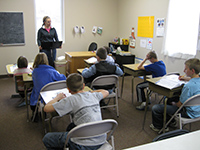 Northern Plains Christian Academy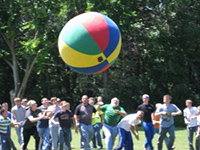 Bible Camp at Lake Richmond. 2017 Camp Brochure
here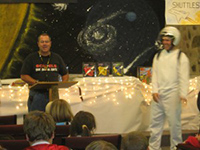 Kid's Krusade at Northern Plains Baptist Church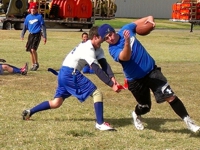 NPCA athletics